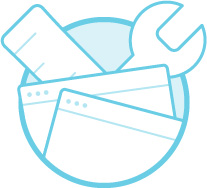 Undergoing Maintenance
It's still early days on the website, we will be adding more content as the weeks go by as our main priority is ensuring the servers run smoothly!
Feature Updates
Features such as the Armorury, Reward Shop and Account page are yet to be added, but they will be in the near future!
Bug Fixes
There will be the occasional bug, if you find it please message @marley on our Discord and he will be happy to help!
Join Dino Nuts on Discord!