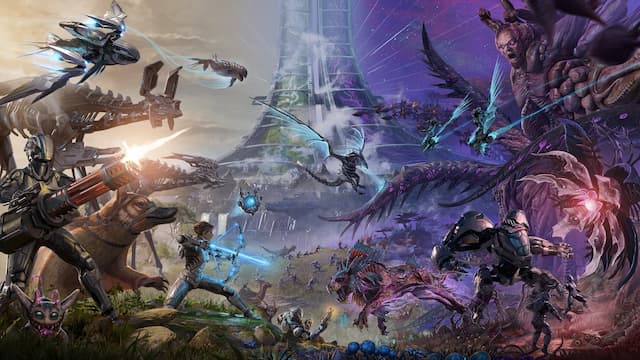 Welcome to Dino Nuts
Warpaint on, spears at the read; it's time to get down and dirty with ARK!
Who are we?
Dino Nuts is a gaming community built around ARK: Survival Evolved and has been around for nearly 5 years. We offer a fun, friendly and active community where everyone is welcome. Our community is aimed at the casual gamers who like to kick back and kill a few hours, instead of treating gaming as a job.
Friendly Community
Our community members are active, friendly and are always looking to help eachother out.
Passionate Admins
We've got some real passionate admins who are on hand to help assist you where needed.
Stable Servers
Our servers are always online, nobody likes down time. We have 100% uptime on ark-servers.
Automated Rewards
Redeem your rewards in-game hassle free using our rewards shop. No waiting around anymore!
Balanced Rates
Our rates have been carefully selected to be a balance of casual and challenging gameplay.
Active Discord
Keep up to date with the latest Dino Nuts news, get support and chat to other members.
Cluster Chat
We've linked all our in-game chats together and even with Discord so you are never alone!
Auction House
Our in-game auction house lets you trade with players across our cluster without leaving base.